BANKING SECTOR REVIEW: 2021 year end overlook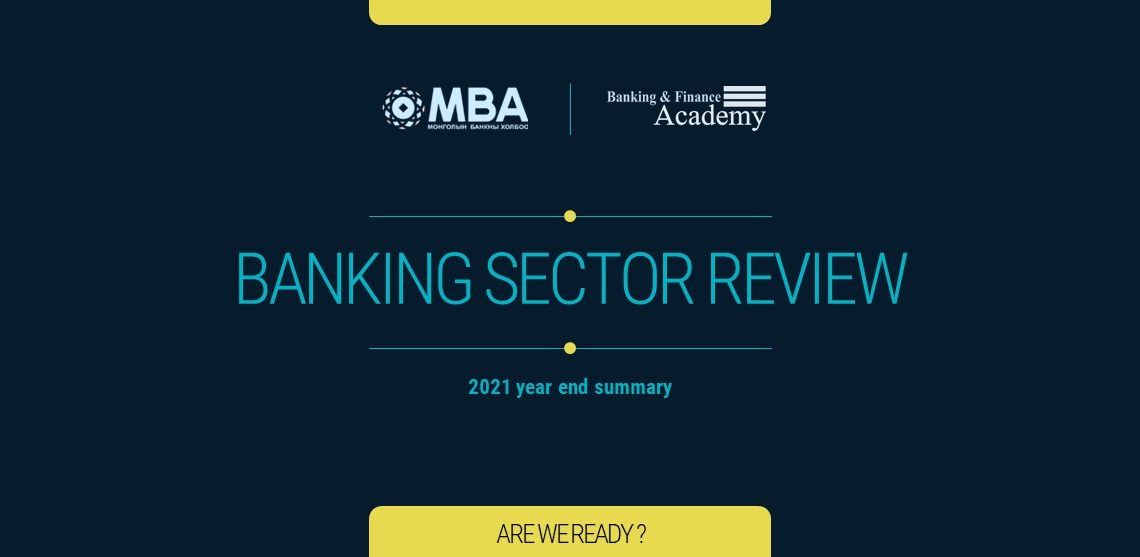 ARE WE READY?
Economic growth was 1.4 percent as a result of the stagnation of most sectors of the economy due to the pandemic. In the future the economy is expected to regain traction depending on the pace of recovery from vaccinations and transportation logistics. In addition, government policy measures and adjustments are important to the pace of this economic recovery after the Covid-19 pandemic.
The banking sector was relatively stable and growing. Total assets of the banking sector increased by 2.3 percent at end of the year, approaching to the size of the country's GDP. However, uncertainty and risks remain in the financial markets due to geopolitics and foreign trade. Over the last two years, 3 percent employment support loans have been provided to enterprises as part of monetary and fiscal expansion policies. Individuals, businesses that have changed their loan schedules, and businesses that have received employment support soft loans will start repaying their loans in 2022, which is likely to increase non-performing loans.
Under the Banking Law, the main 5 commercial banks of Mongolia are currently preparing for their IPO, but are citizens and investors ready for the process in the face of an international financial shock caused by unforeseen external factors?
HIGHLIGHTED CHANGES AND THE FUTURE TRENDS IN THE BANKING SECTOR IN 2021
Under the "MNT 10 trillion economic recovery program", especially due to loans at 3 percent employment support loans and repo financing, total loans increased by 21 percent.
As a result of implementing the Strategy to loan interest rate reduction, the monthly loan interest rate approaching the target level of 1.19 percent.
Due to abnormal transportation and logistics operations, consumption is limited and savings are increased.
The financial performance of the five influential banks in the system was relatively good. Loans grew, credit quality improved, and resources and equity grew in 2021.
From mid-2022, the repayment of 3 percent employment support loans will begin. This can adversely affect the quality of business loans.
Over the next four months, systemically influential banks will launch IPOs.
Click HERE to read the full report of "Banking Sector Review 2021" published by the Mongolian Bankers Association and the Banking and Finance Academy.